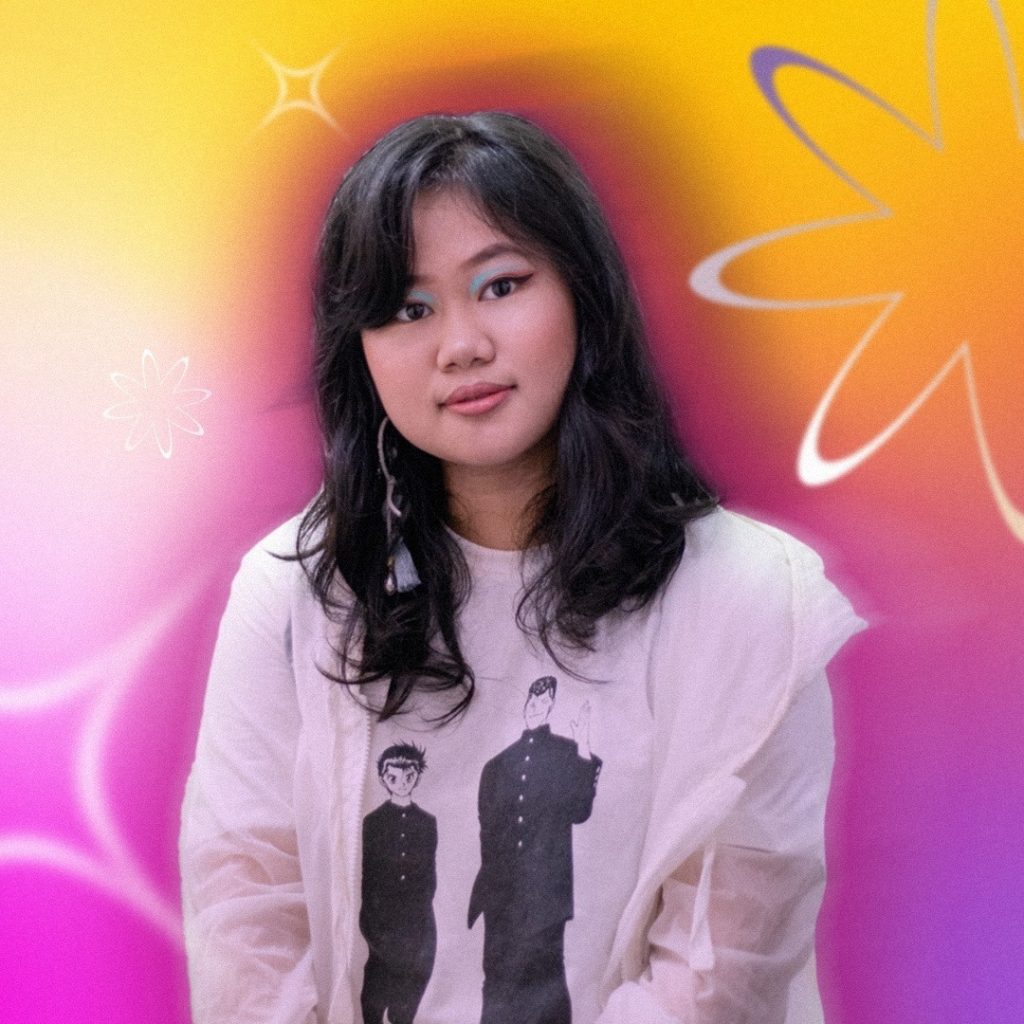 Ellyza Cua aka Ellyphant is a multimedia designer & illustrator born and raised in Makati City. She graduated with Latin honors (cum laude) from De La Salle-College of Saint Benilde with a bachelor's degree in AB in Multimedia Arts. 
Her dedication of the arts began at 5 years old in a birthday party where her fixation over Powerpuff Girls distracted herself from the actual celebration. Eventually ranging from painting, illustration, creating typefaces, photography and websites have landed her on several prestigious clients locally and globally.
Elly's love for anime and gaming has led her to create concepts of her own, mostly leaning on the Y2K aesthetic and futuristic-looking designs that manifest a bright destiny. During her free time, she loves strolling around the city, creating art & design for herself, playing video games, observing her surroundings, and documenting every event she goes to. 
Throughout her life as a multidisciplinary artist, she's worked full-time for companies such as Payless and Canva, and was featured in music publications like PULP Magazine and news sites like Daily INQUIRER. Today, she's trying her best in aiming her own goals. Ellyphant is stomping newer grounds – both at a creative and entertaining aspect.
NOTABLE CLIENTS & PAST WORK EXPERIENCE
Acer, Animation Council of the Philippines (ACPI), Ayala Land Inc., Bizu, Canva, Esquire PH, Joe Fresh PH, Louis Vuitton PH, Moldex Realty, My White Card, The Naked Foodie, Orange & Lemons, Payless Shoes PH, Stages Sessions, Warner Music PH, Zild Benitez 
ORGS AND EXTRA-CURRICULAR INVOLVEMENT
The Flying Lugaw (TFL), Concerned Artists of the Philippines (CAP)