Kendall + Kylie is a global lifestyle brand created by famous fashion influencers, Kendall and Kylie Jenner. They partnered with Payless Shoesource last 2019.
My main job for this project was to create promotional assets for the launch of the Kendall & Kylie brand for Payless Shoesource Philippines. This project was one of the many tasks that I do as their in-house graphic designer. 
Aside from the main social media posts, I was also tasked to take product photos of the merchandise of the partner brand. The images were used in Payless PH's catalogs and e-commerce product photos.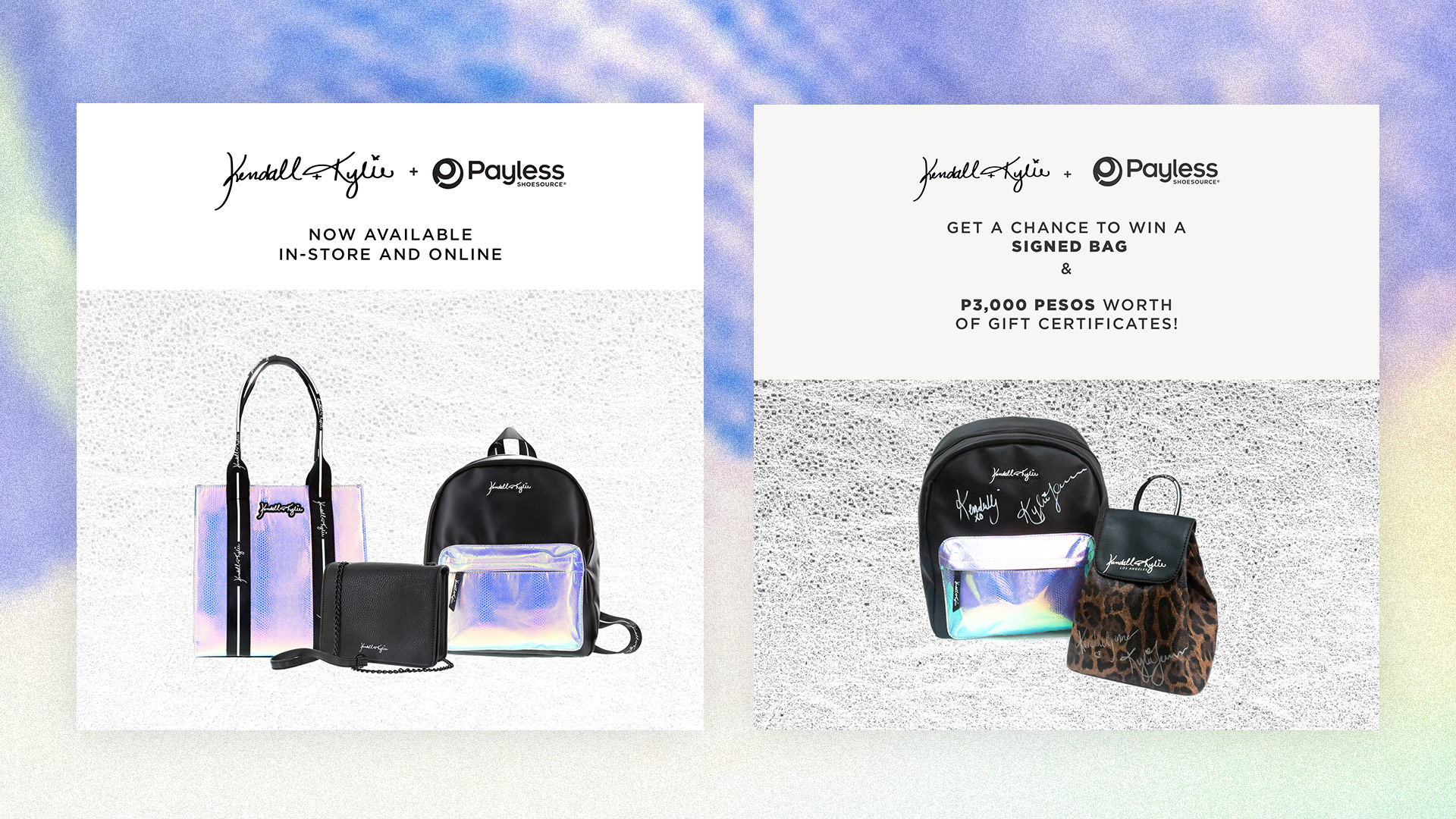 One of the main launch goals that was achieved was to promote the products that were created for the partnership. Aside from different promos across Payless PH's social media accounts, the marketing team decided to have a giveaway.
My main job was to create different social media posts containing the lifestyles, the creation of the giveaway announcement, and the post of the winner.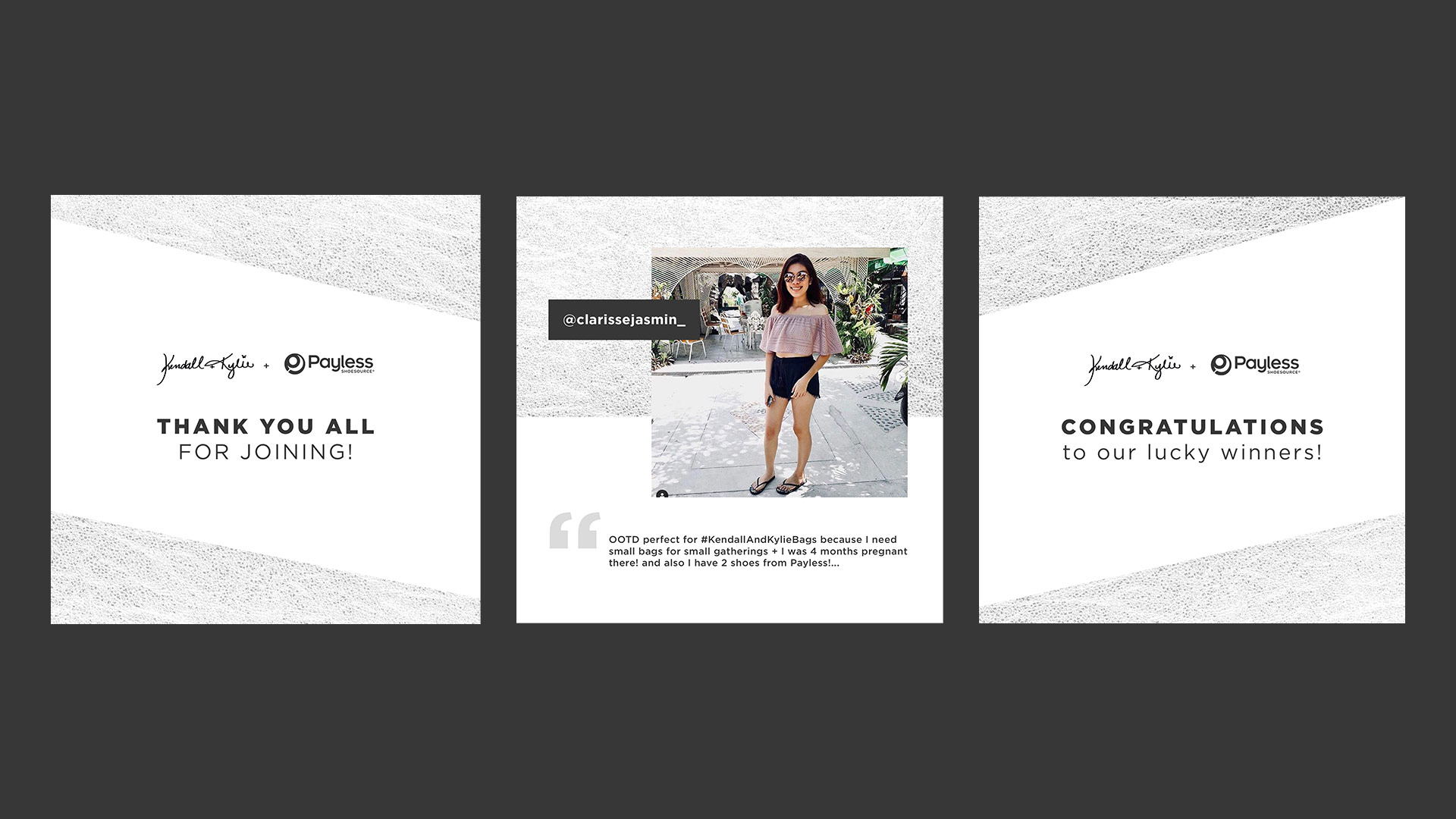 Multiple layouts were created about the contest winners during the partner brand's launch.
One of the tasks that I've done for this project was to create animated IG story videos regarding the launch. Since the newly partnered brand was stylish, I made the layout and the animation treatment in the stories to be simple yet elegant.
Sample of the two animated videos were shown and posted in Payless PH's IG stories during the partner brand's launch.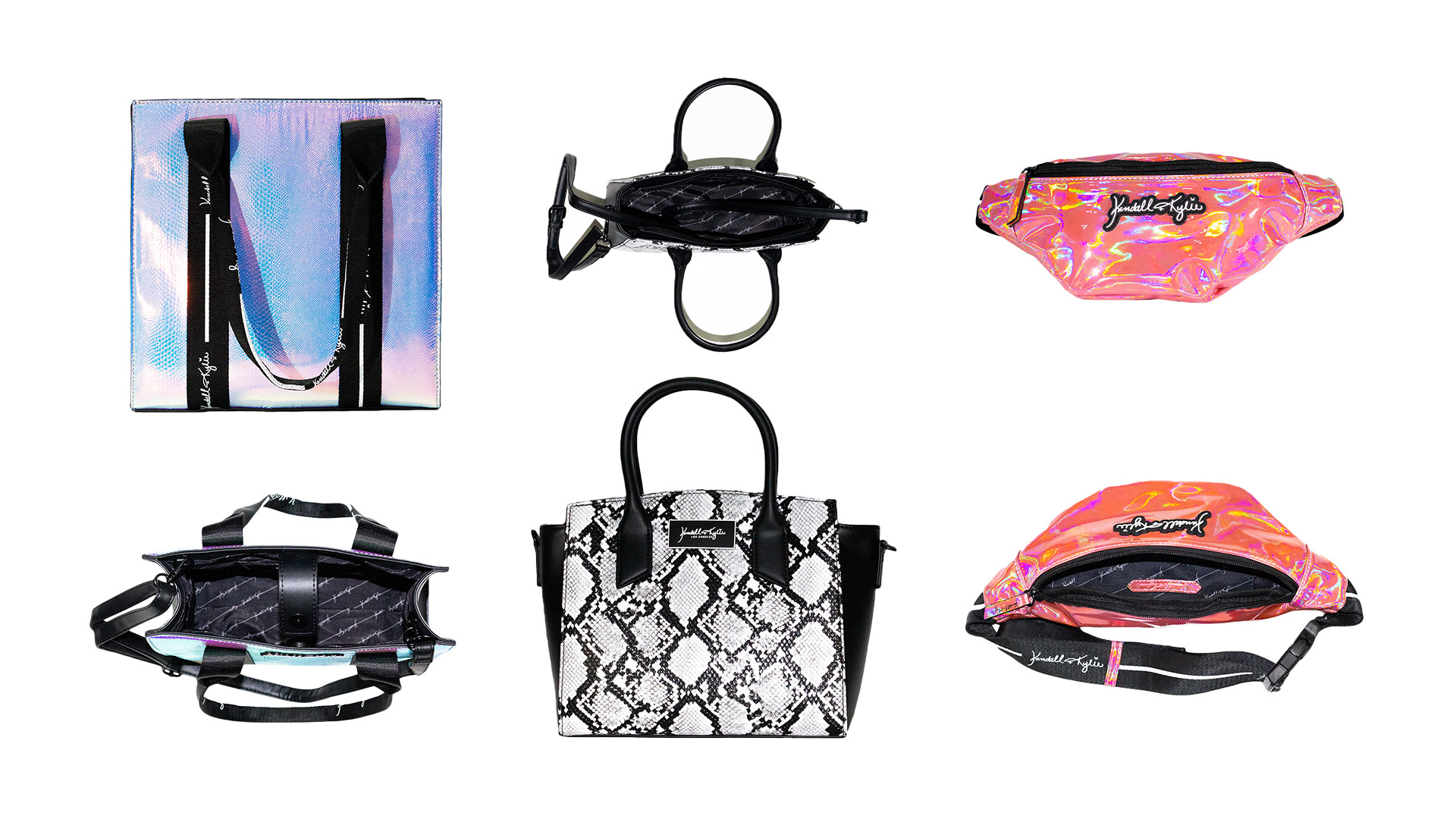 In order to have usable images for the launch's social media content, I was also in charge of taking product photos of the Kendall + Kylie accessories. The photos were taken in Payless PH's warehouse using a makeshift lightbox.