Parking Buddy is a user-friendly app by Ayala Land and Make it Makati for ease of finding available parking slots for people who want to park around the Makati CBD.
I made the visual branding of the app to be friendly and not intimidating to use while being inspired by the colors that you always see on the road – yellow, white, and dark gray.
I worked on the logo, branding, and art direction of the app. This is one of the main projects I worked on with brand_it consultancy.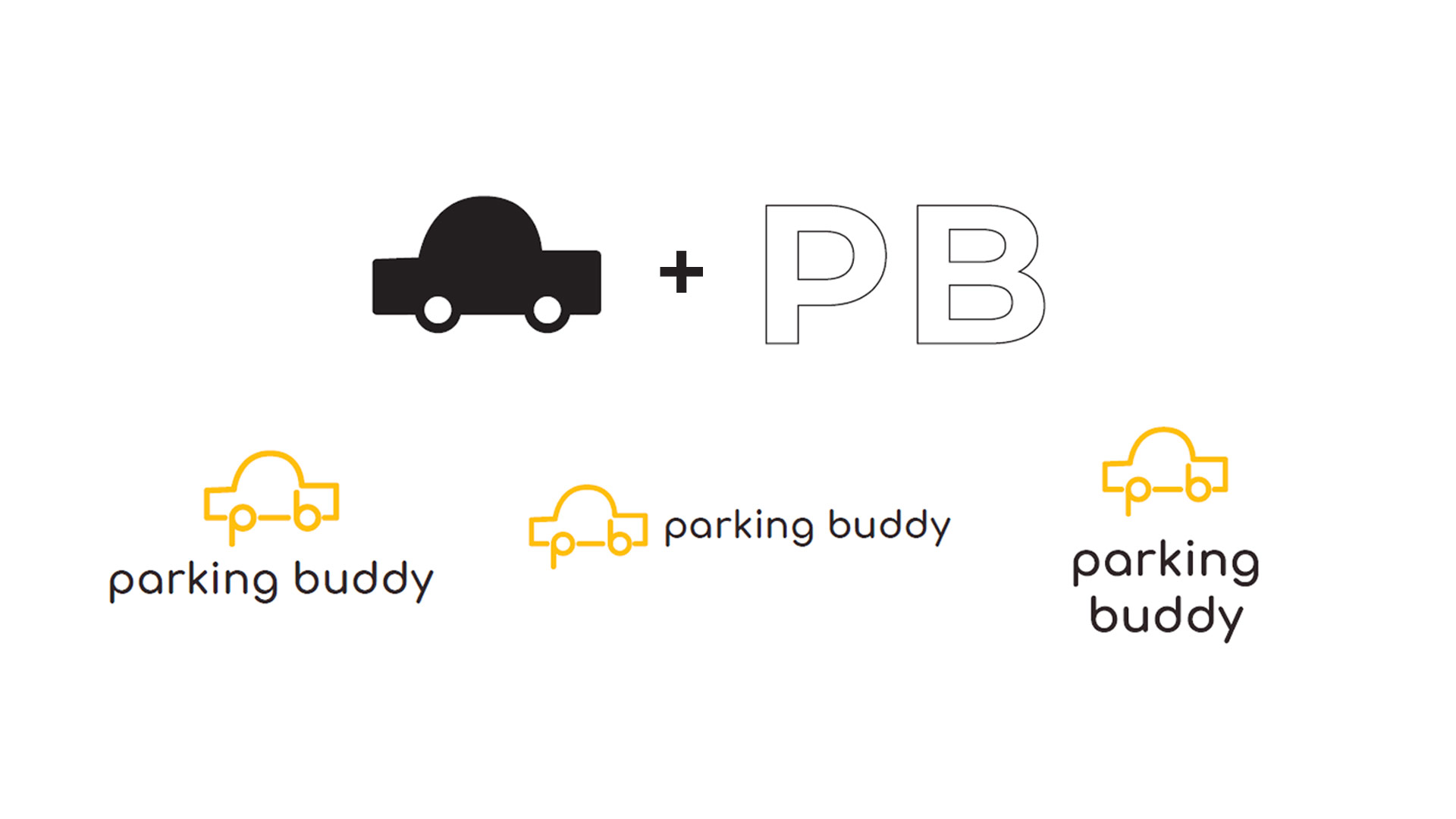 The Connection
For the logo, I made the Parking Buddy's initials as an element of the car's wheels. Making this study made me realize that they have a similar element – the circle that builds up the letter "p" and "b". This was the chosen logo by the client among all the studies we shared.
Sample Renders
Here are the sample renders that I made during the early stages of the brand creation.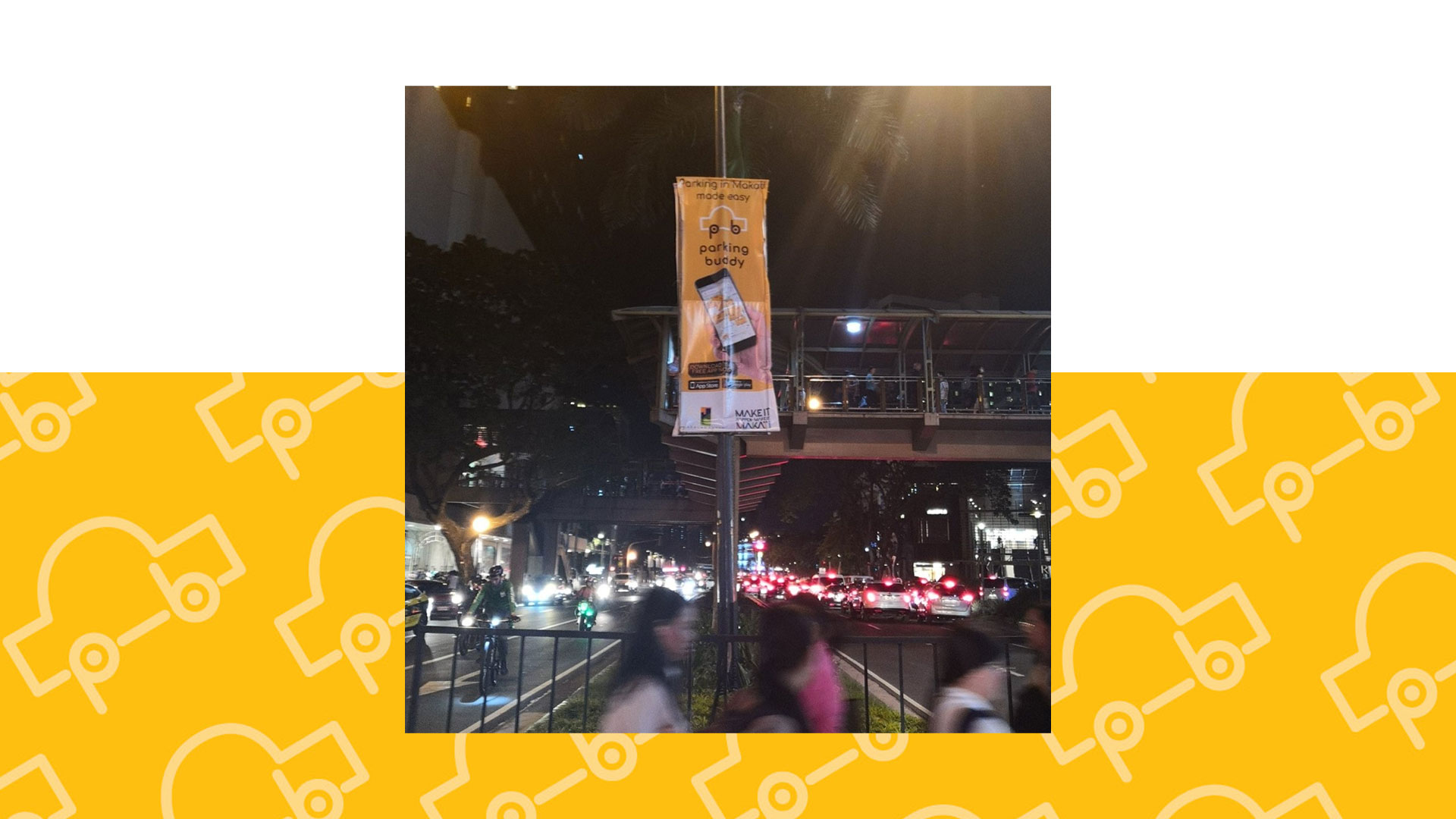 Here's an actual picture of the promo banner for the app, this was located in the whole stretch of Makati Avenue (near Landmark Makati and Greenbelt). There's an Esquire Philippines article about the app too.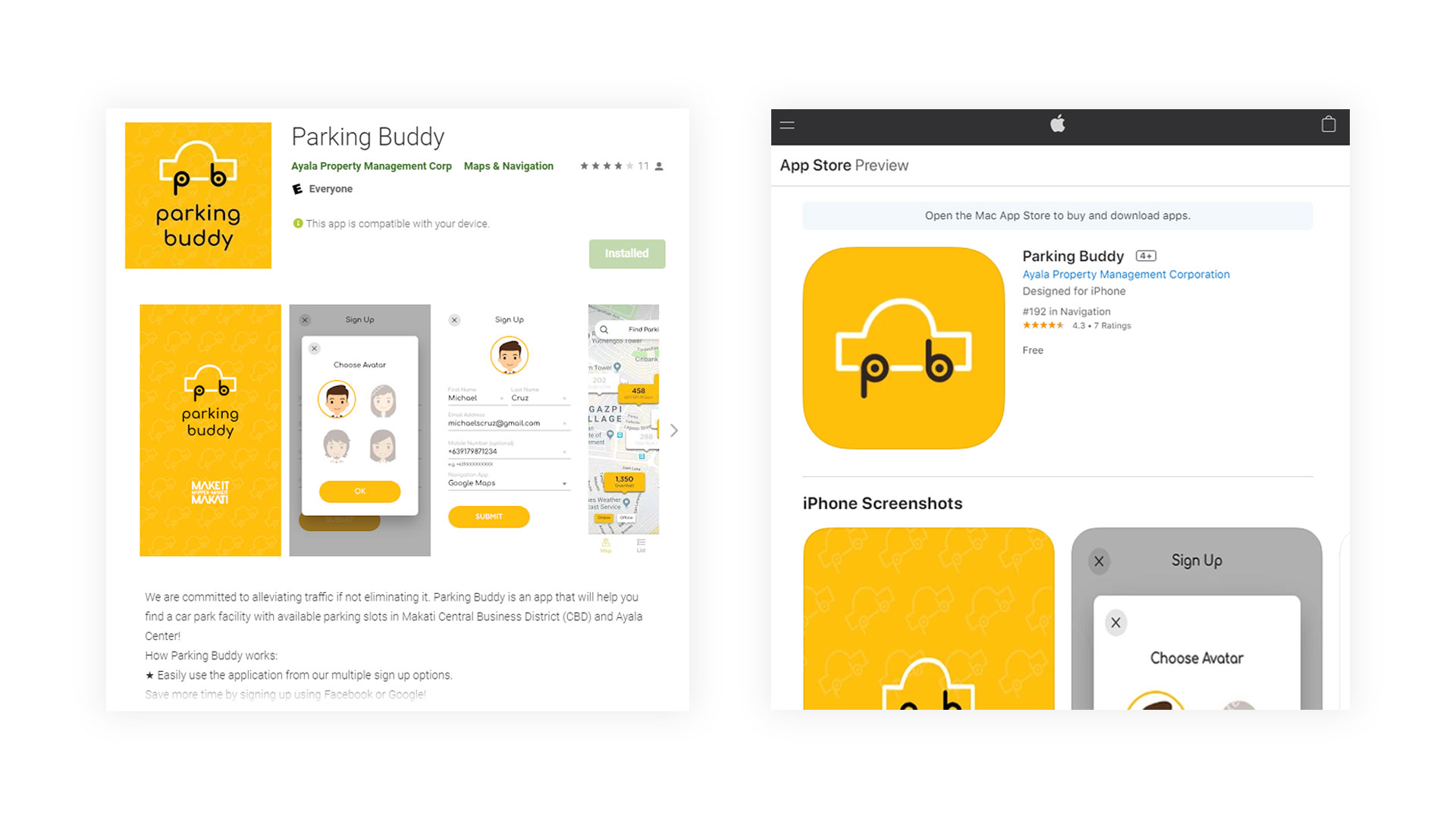 If you have a car and you frequently go to Makati's Central Business district, go check out and download the app on Google Play or the App Store.