Meaningful Stone – Live in Manila 2023 (Visuals)
I made all the poster and social media promo posts for Meaningful Stone's concert in the Philippines last November 11, 2023. I made it under The Flying Lugaw as part of their staff.
The team gave me creative freedom in making the poster and key visuals for the concert. I wanted a tribal/tramp stamp vibe into the visual, to blend based on the press photos that were given. I wanted that edgy, youthful, rebellious look on the poster while having it readable (so it performs well on Meta's sponsored feature).
I made the vector frame asset and the main arrangement of the poster on Illustrator.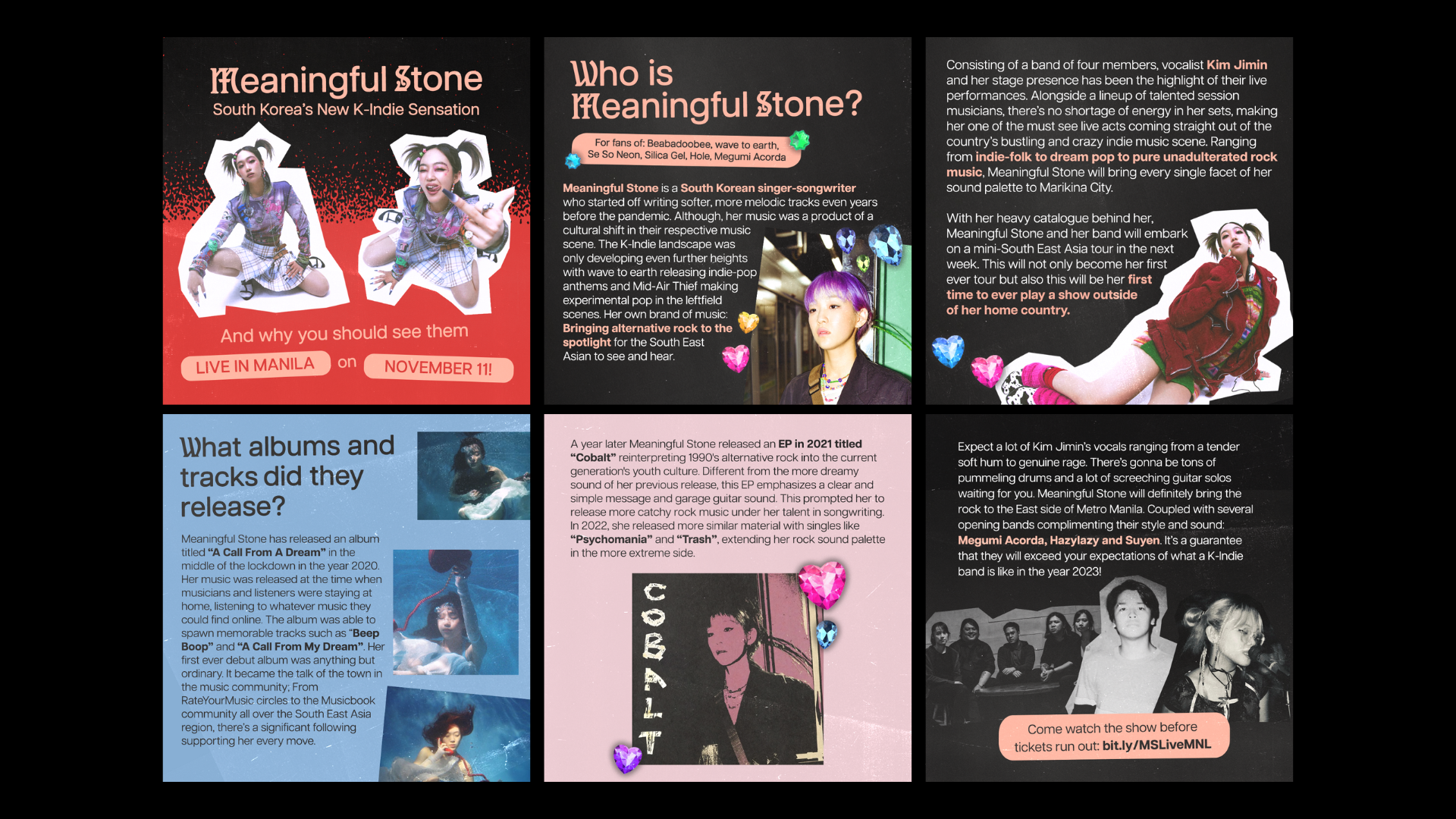 Here's one of the social media asset sets I made about the artist. It's a zine-like carousel containing all the info on why you should listen to the band and go to the concert.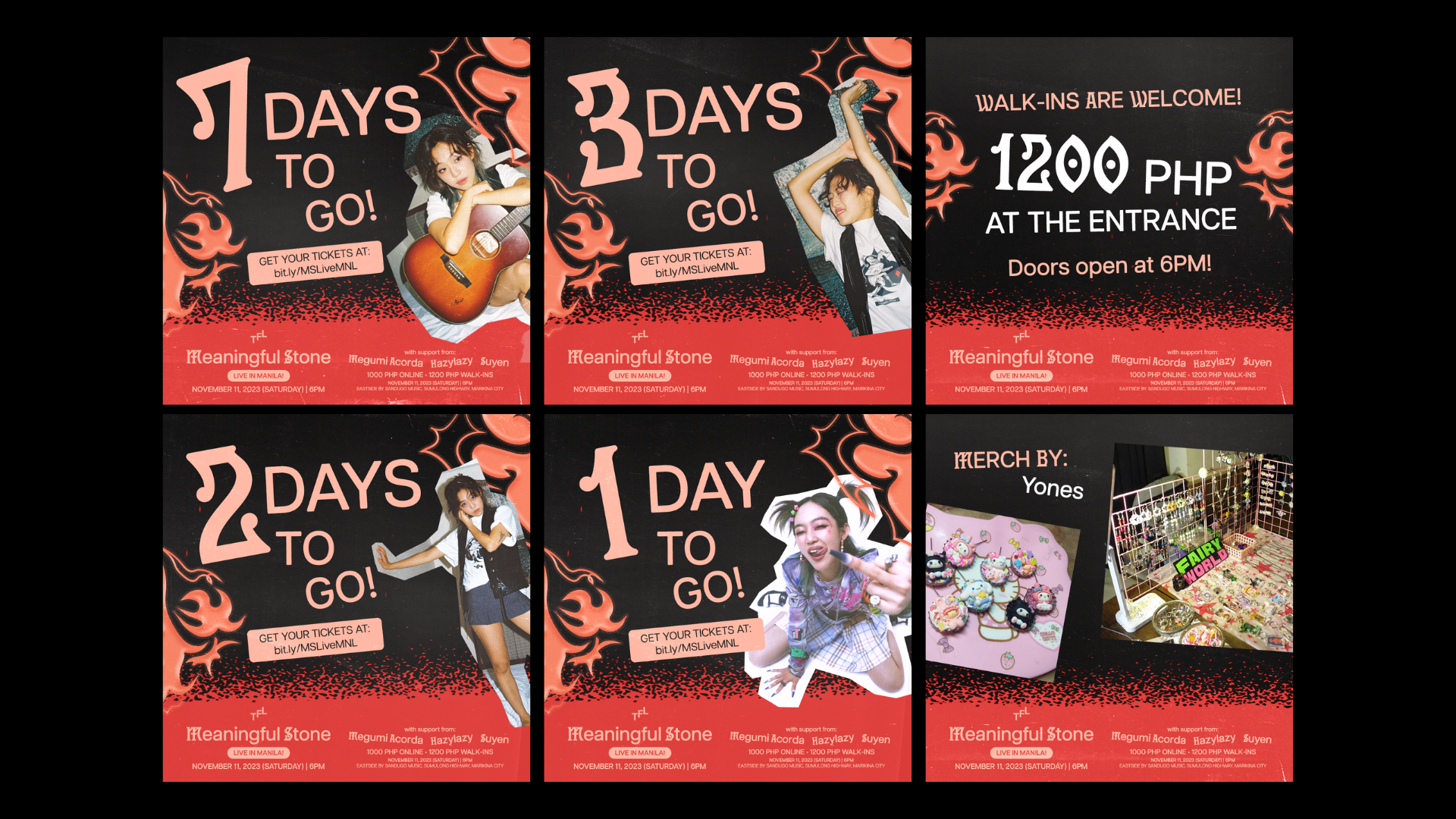 Countdown posts, merchant reveals, and walk-in announcement assets I've made for the gig.