MetroGate Prime Subdivisions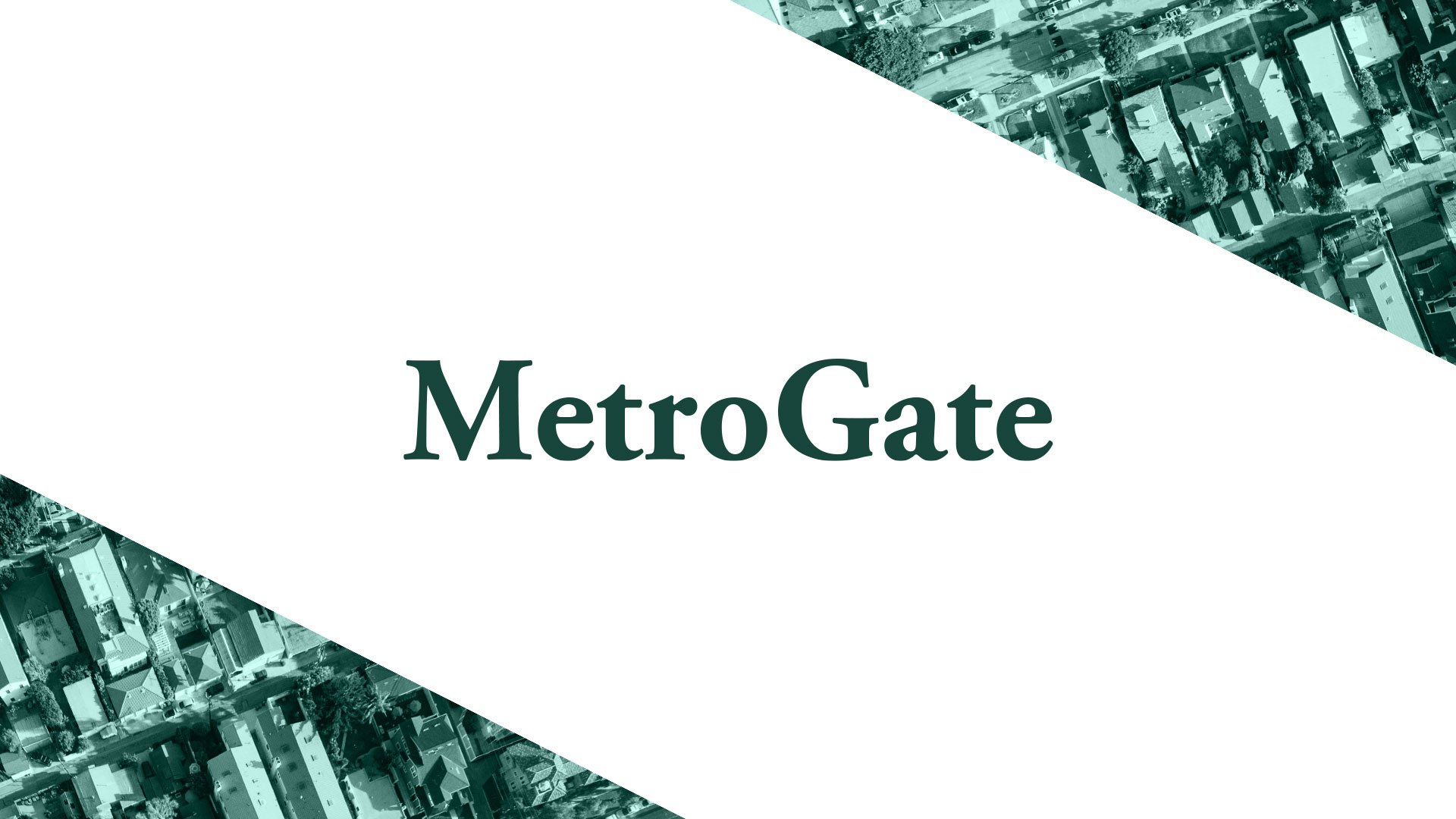 MetroGate Prime Subdivisions is a real estate project by Moldex Realty targeted for families who seek comfort, safety, and security in their homes. MetroGate serves as a gateway to a well balanced life; providing a sanctuary away from the urban chaos, yet accessible enough for city conveniences. 
My job for this project was to create the distinct tone and element of the brand. I was also then asked to create MetroGate's brand identity manual.  I was hired by brand_it consultancy to work on this freelance project.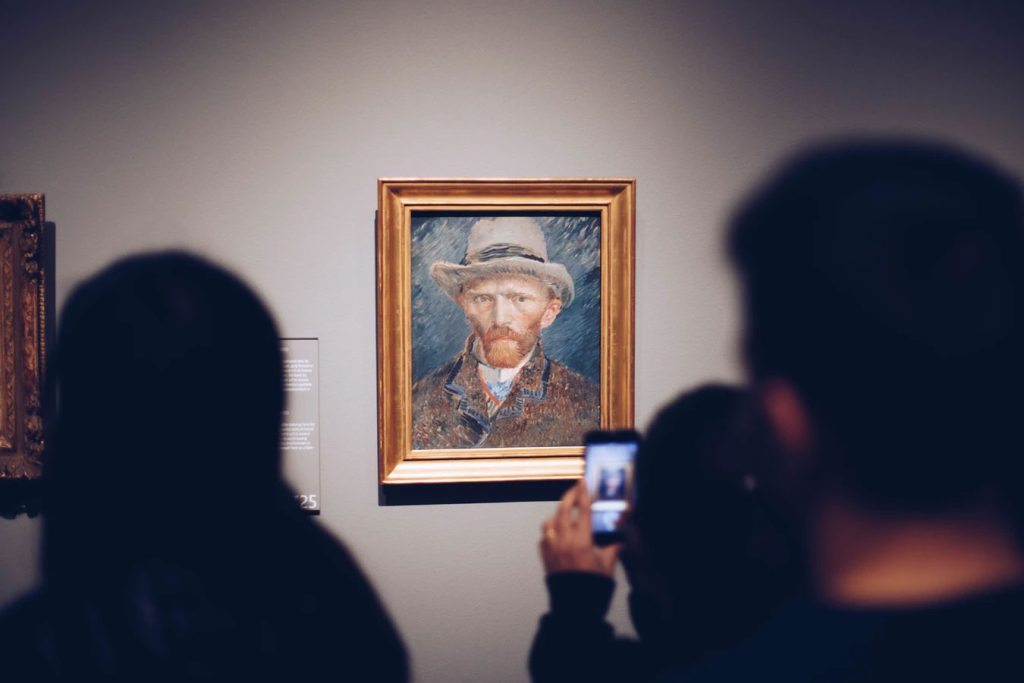 Painting Concept
The brand's key message is "Lasting homes, timeless memories". I related the brand's key message to the painting because timeless memories are usually kept by creating paintings before cameras were made.
"A picture paints a thousand words" is a common saying that passed on from various forms of media. It shows "value" and "quality" because that's how paintings are made – it starts from general colors up to its intricate details. In terms of memories, one can remember if it's priceless, from the details ground up.
Project Challenge
The proposal of three completely different concepts for the brand tone of MetroGate was very challenging. During the creation of this project, I was also doing the concept and manuals for another sub-brand by Moldex Realty at the same time, which was Heritage Homes. Before ending up with the approved concept, the project had some revisions before proceeding to the chosen concept and the creation of the brand identity manual.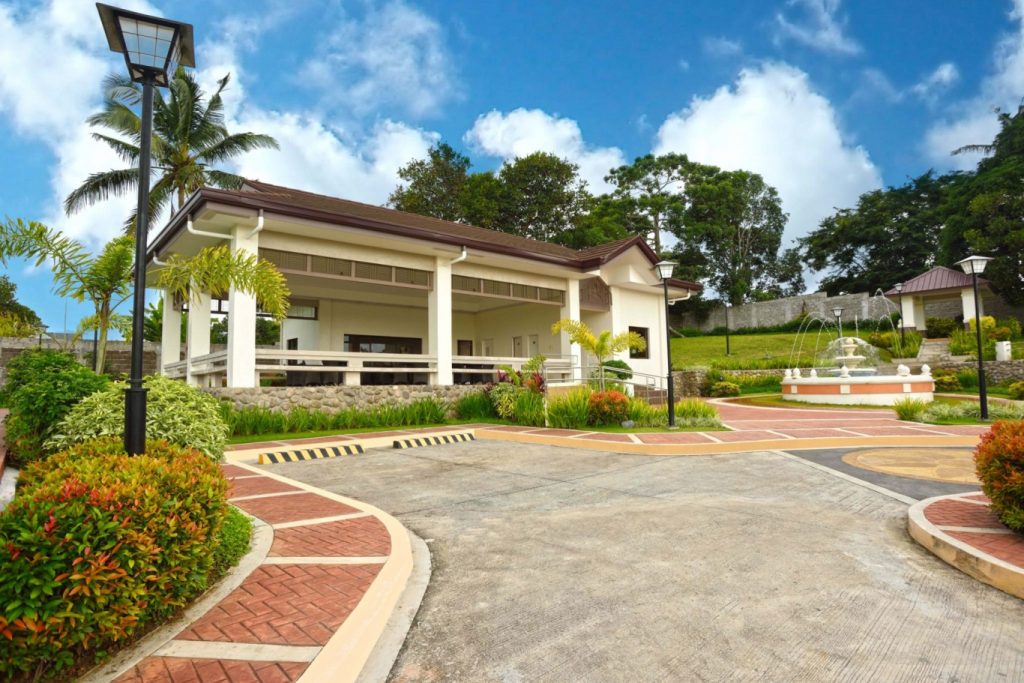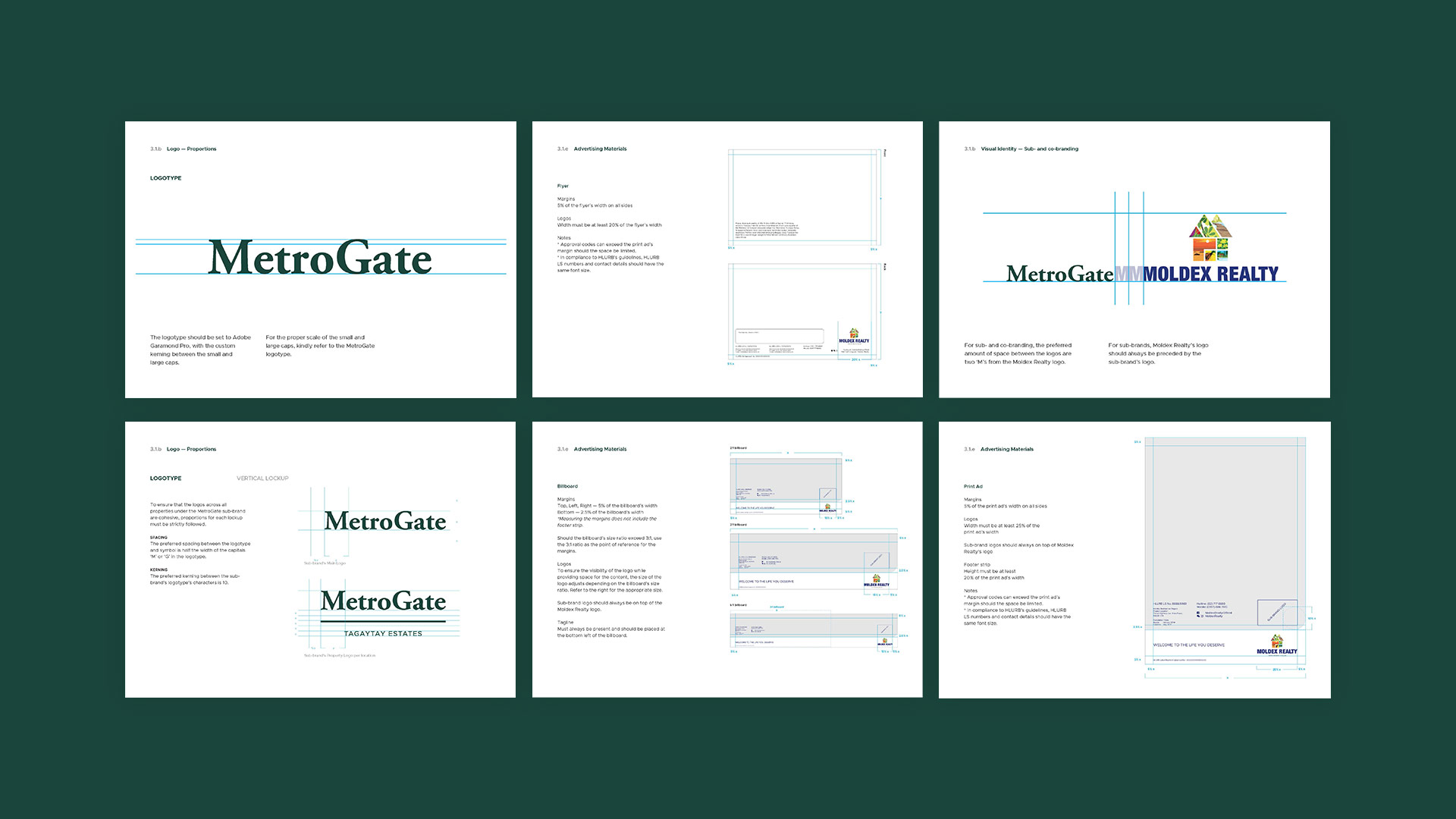 Sample parts of the brand identity manual.
Brand Identity Manual
My main task was to create the brand's core visuals and guidelines. After the approval of the core visual, the brand identity manual was then executed. The brand identity manual contains the logo's orientation variations in horizontal and vertical, the brand tone, illustration style, and the do's and don'ts.
Brand Print and Digital Layouts
The brand's stationery and templates were also included in MetroGate's brand identity manual. Calling cards, merchandise, on-brand templates, sample mockups, and advertising materials for the brand were created.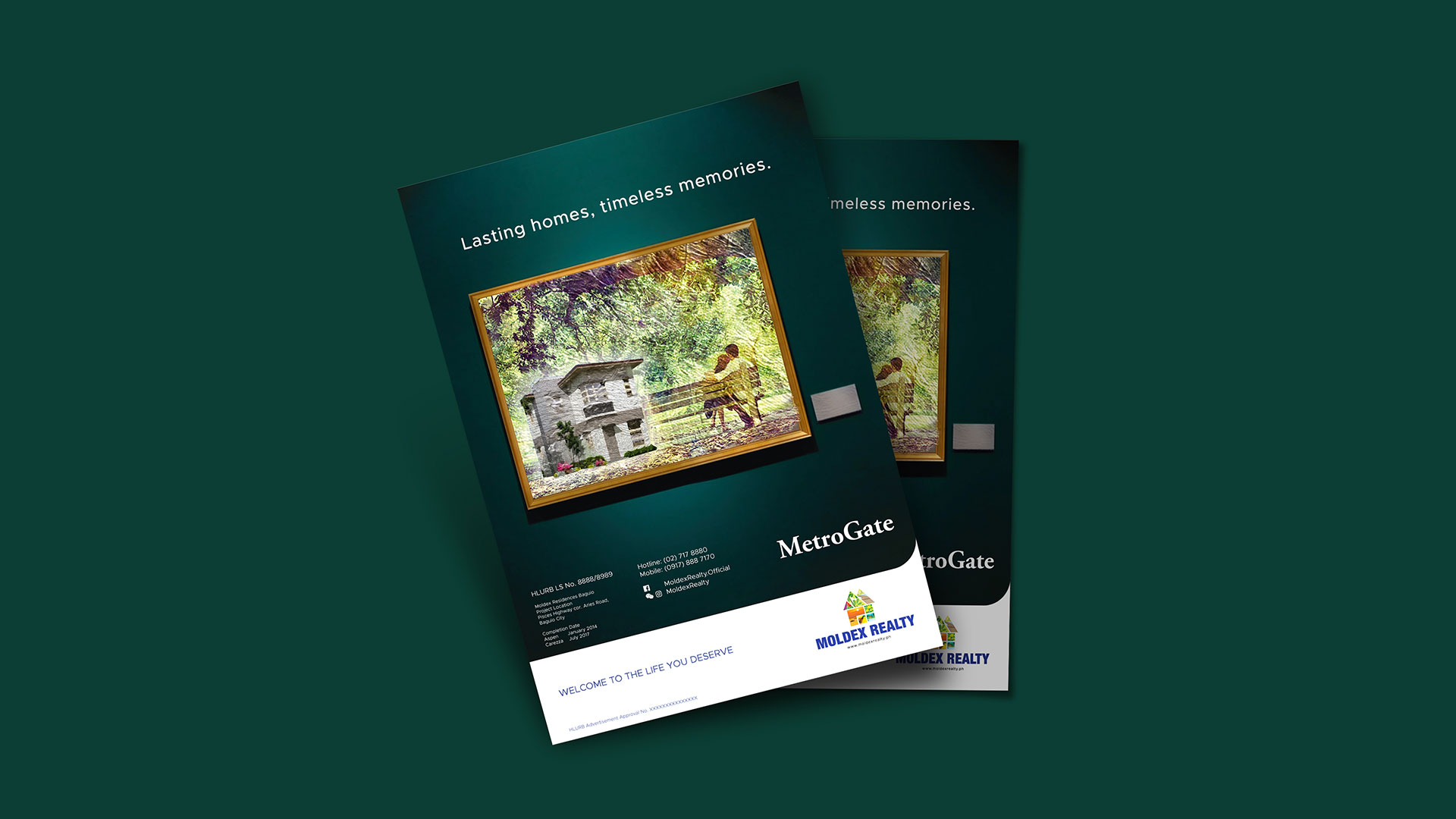 Sample render of the flyer template.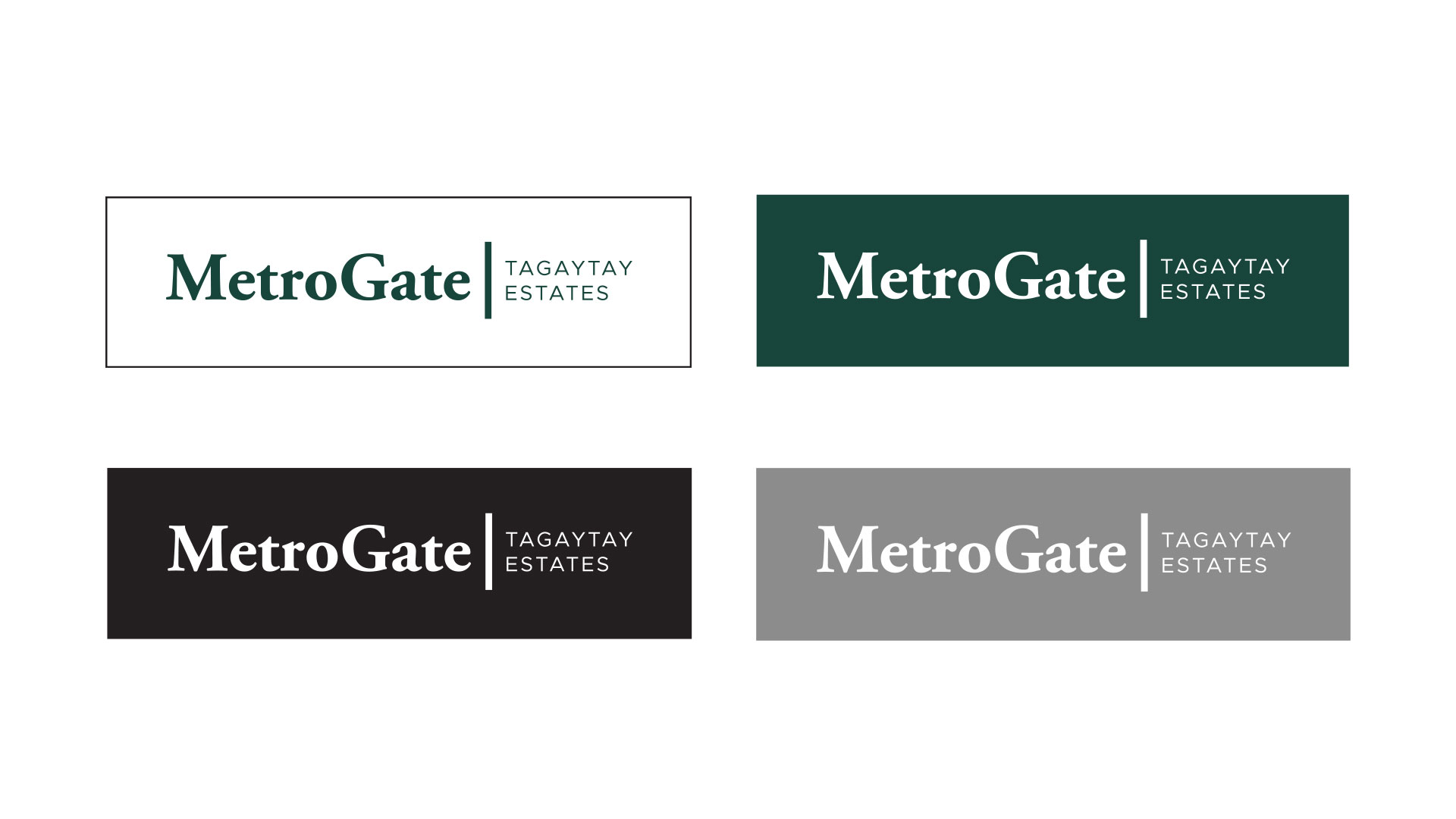 Sample logo pairings and variations of MetroGate for their Tagaytay project.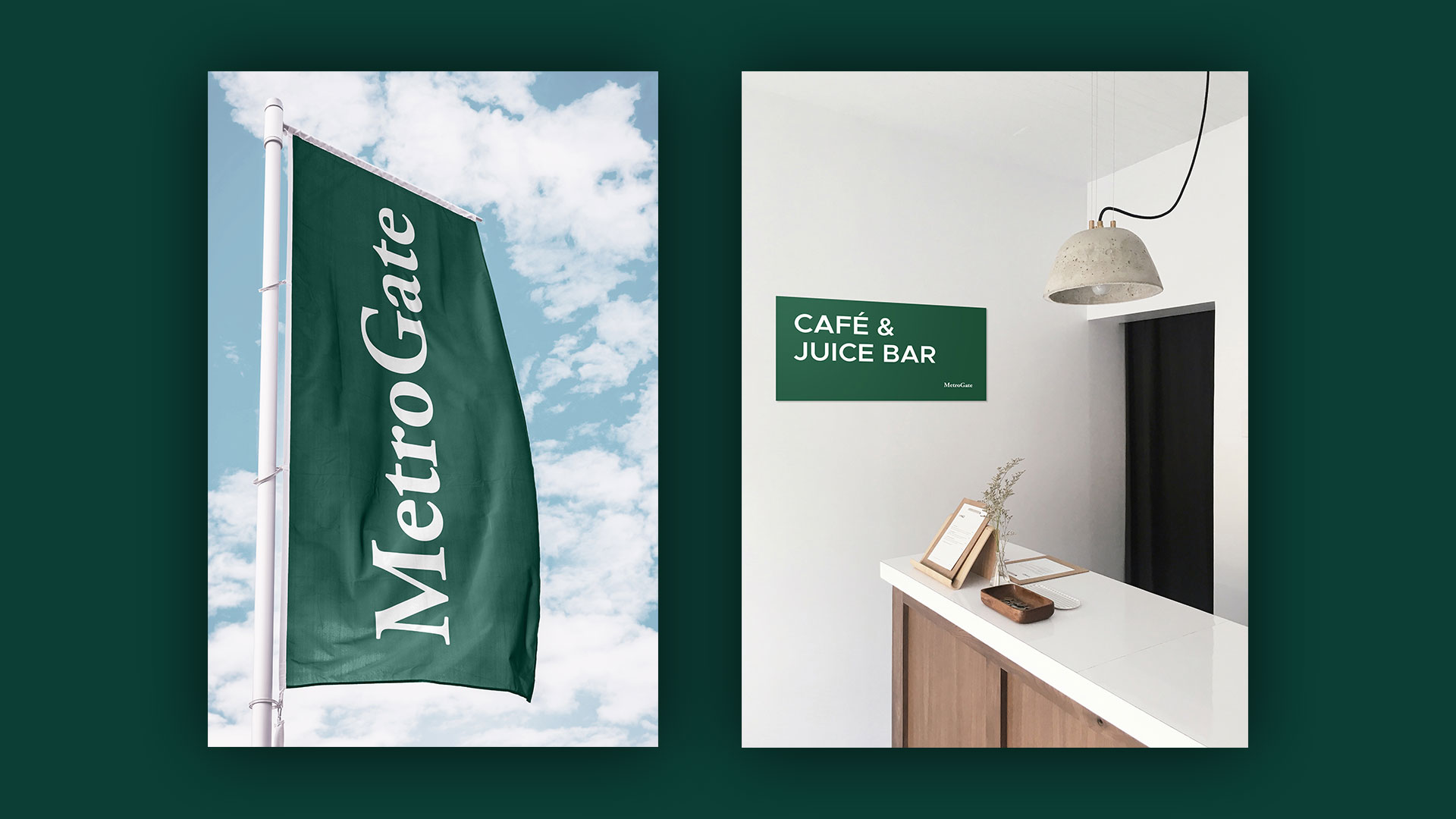 Sample flag and signage render of the brand.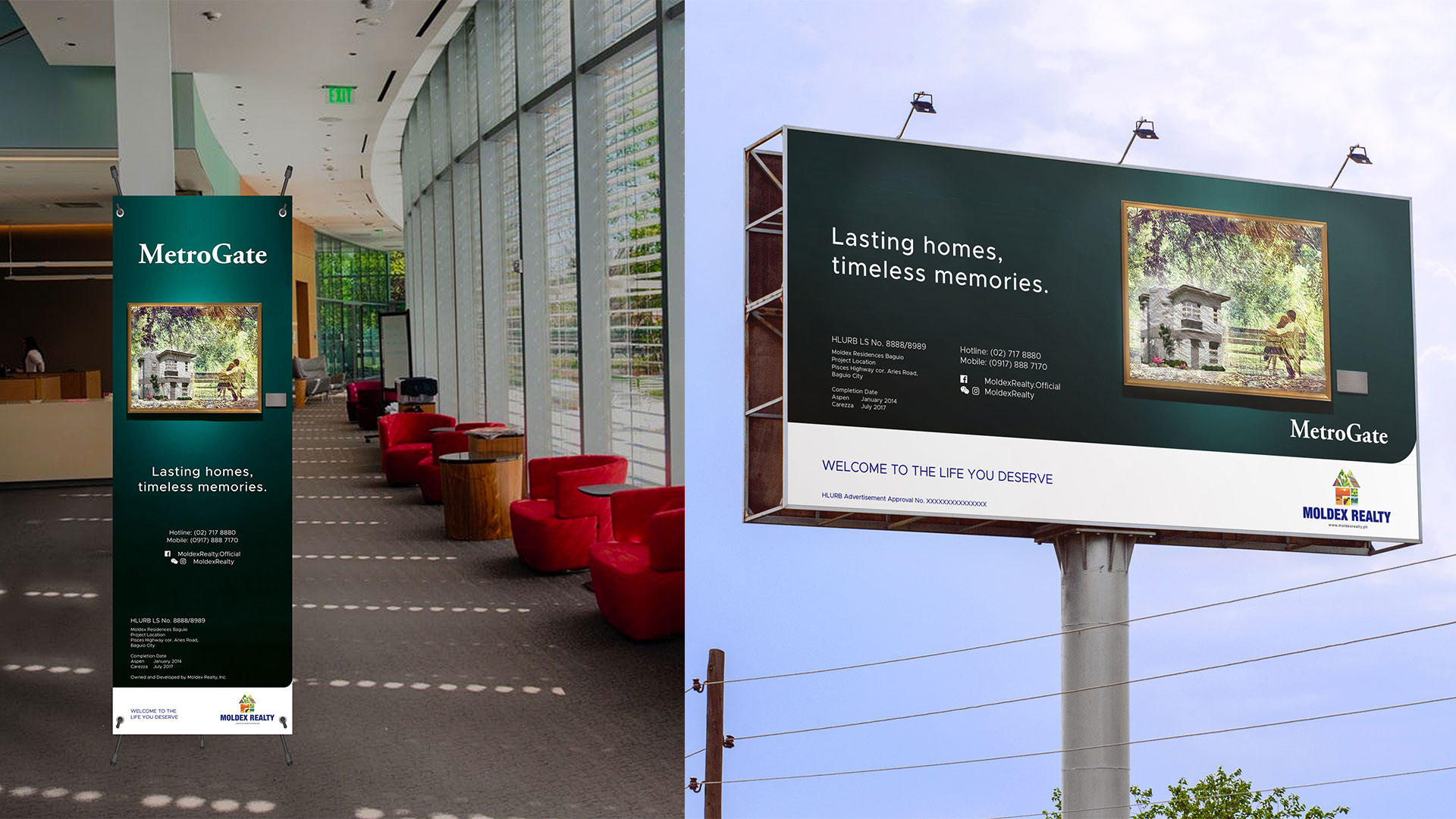 Some of the sample mockups of the promotional templates (tarpaulin and billboard).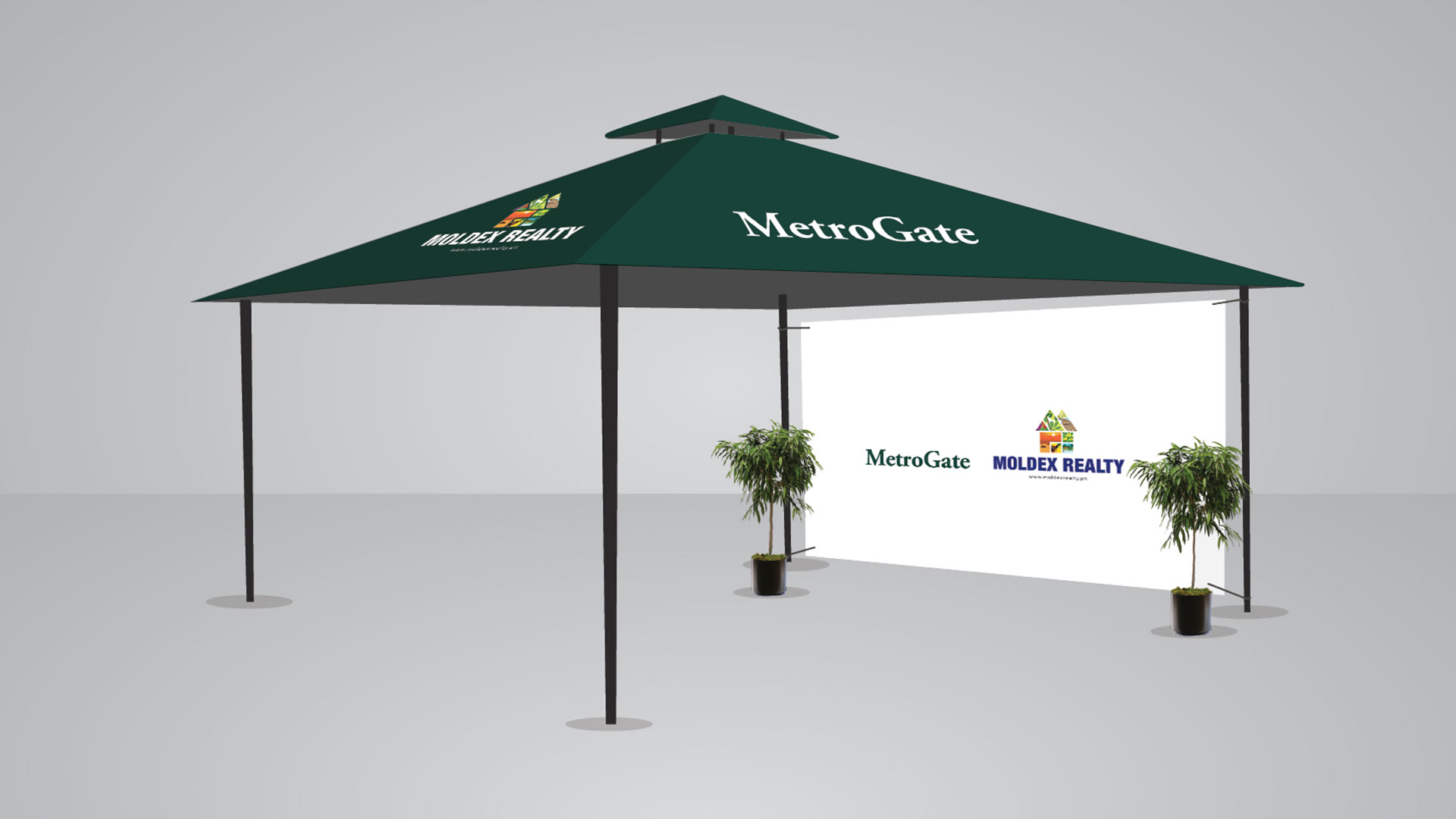 Sample render of the brand's tent.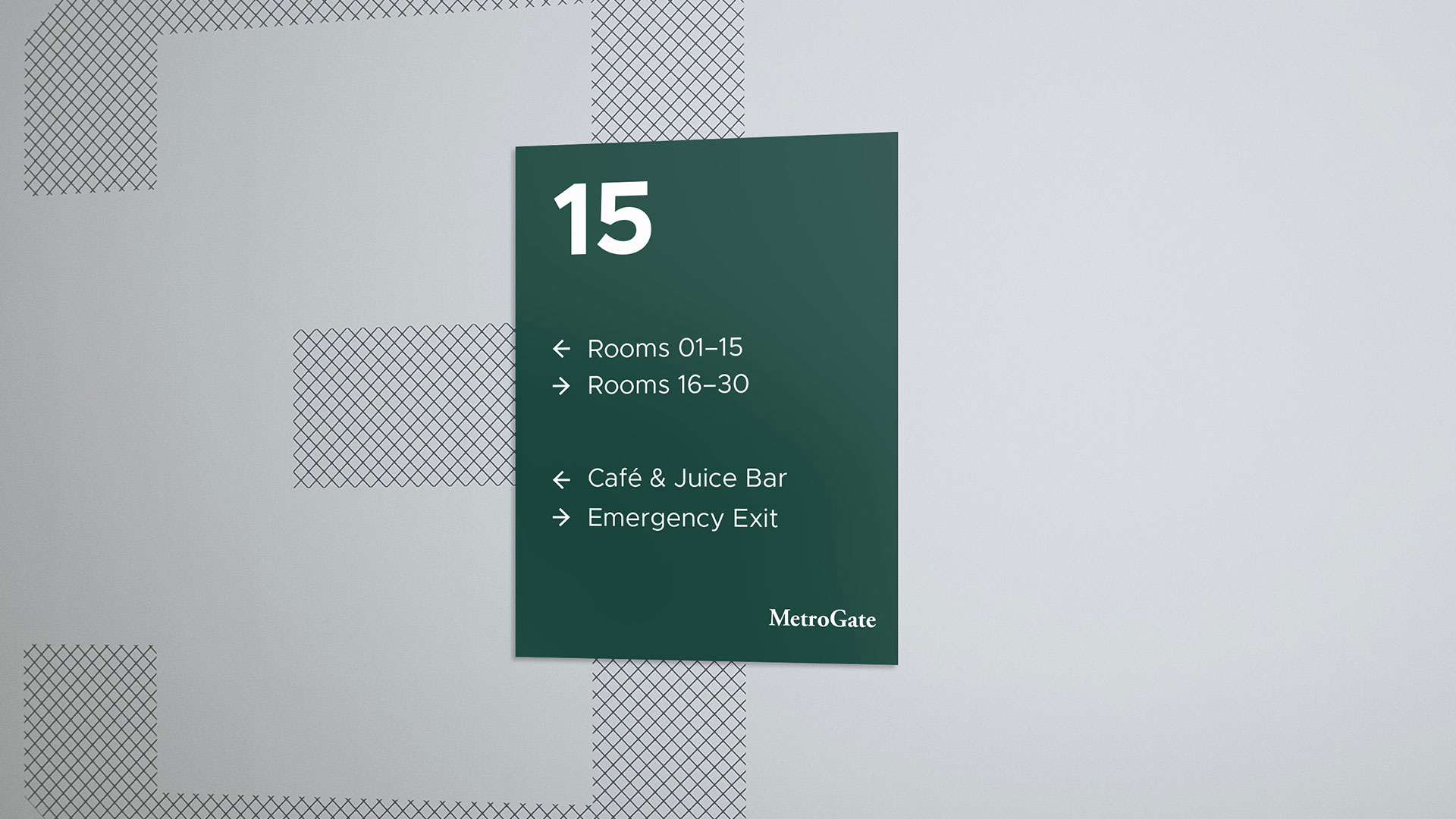 Sample wayfinder signage of the brand.