Shop Brik is a lifestyle store of MNLXhibit Events located at Festival Mall Alabang, Muntinlupa City.  
The owners of the store wanted to brand themselves as a retail store that would offer different products from various brands. With that, I was able to make a logo and establish a branding manual for the entire store for them to use in their social media posts and their in-store materials.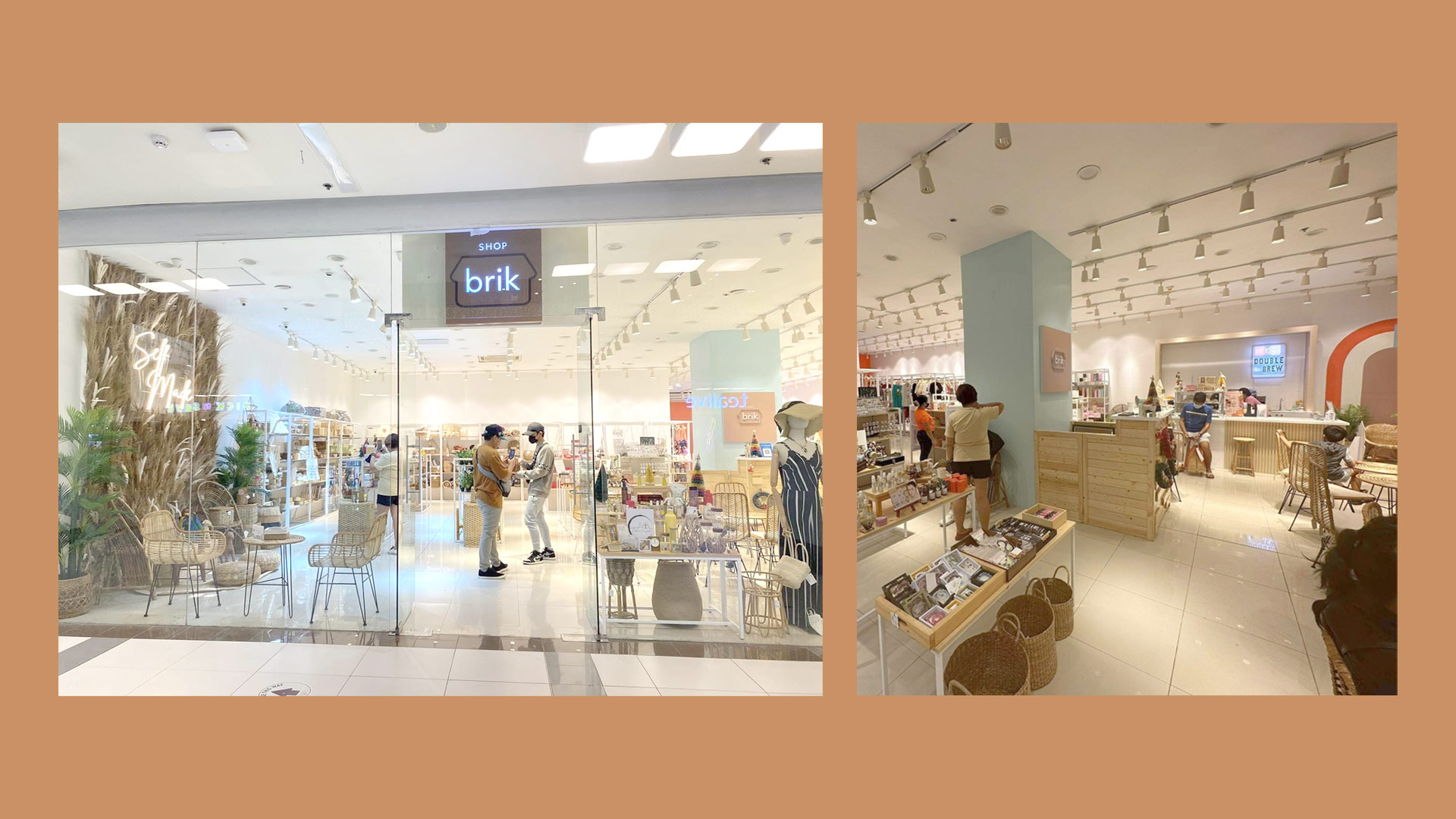 An Ode to Brick-and-Mortar
They wanted the logo to be an ode to the classic brick-and-mortar stores so I made the icon very simplistic. The main symbol of the brand's logo features a silhouette of a home since it's inspired by a simplistic illustration of a traditional store, and they offer a wide variety of home & lifestyle products.
Sample Renders
Here are some of the proposed sample renders I sent to their team. I made sample social media post templates, merchandise designs, presentation templates, and stationery.
(L-R – Sample Social Media post, Shirt Design, Social Media Template)
Actual photos of their branch in Festival Mall, Alabang.