"Golden" was a short film by fytwmbaf productions – a group of all-female students from University of Santo Tomas.  The film tells the tale of the female protagonist who takes to gambling to sustain her studies after losing her scholarship and finds empowerment and friendship despite the corruption and dishonest systems.
My main job for this project was to create two illustrated posters for the film – one which served as a teaser poster, and one which served as the final poster containing the details of the cast and crew.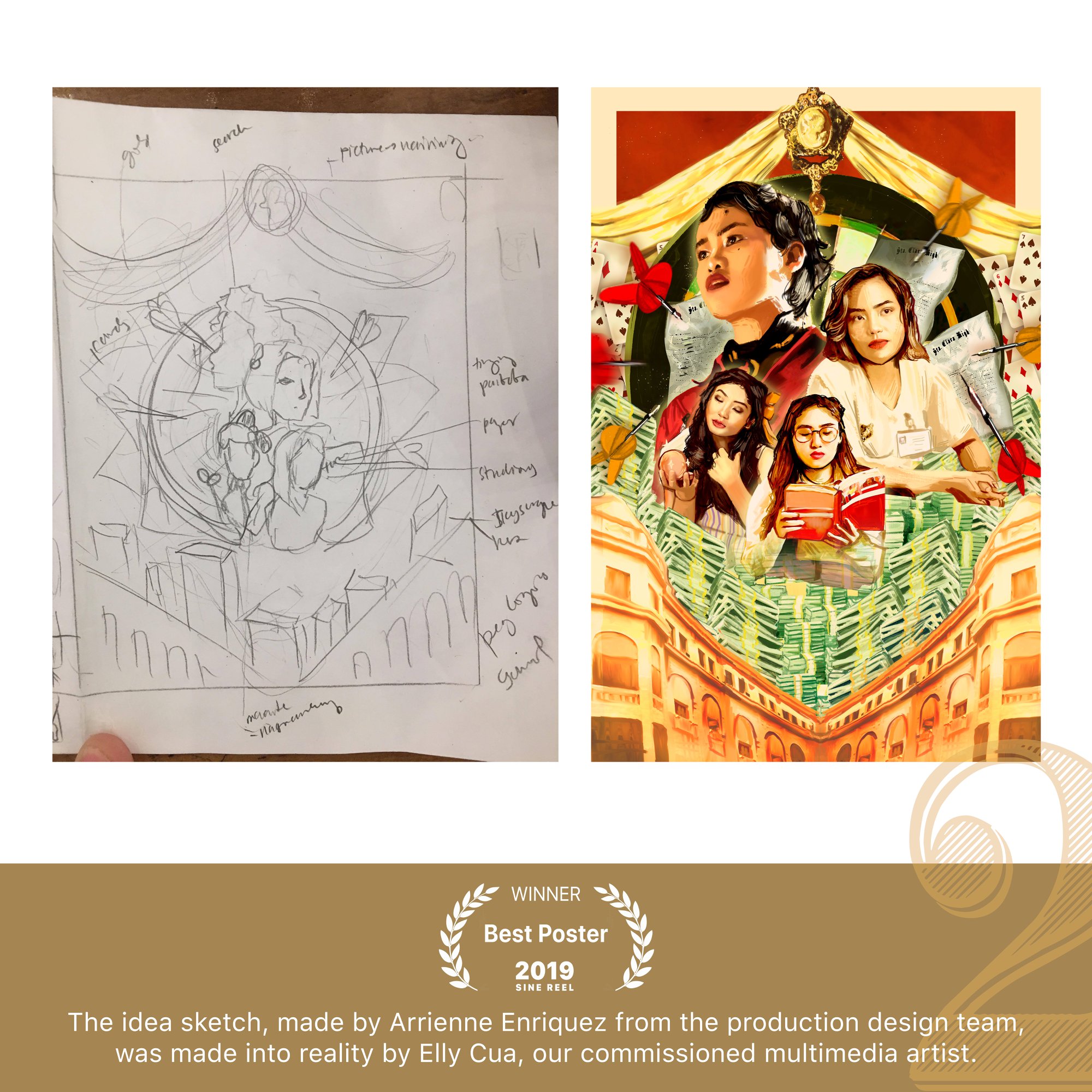 Poster Design and Illustrated Artwork
The idea of the poster was initially sketched by Arrienne Enriquez – one of the members of the film production team. I created the digital painting execution based on their concept and it won the Best Poster award during their school's film festival called – "Sine Reel 2019".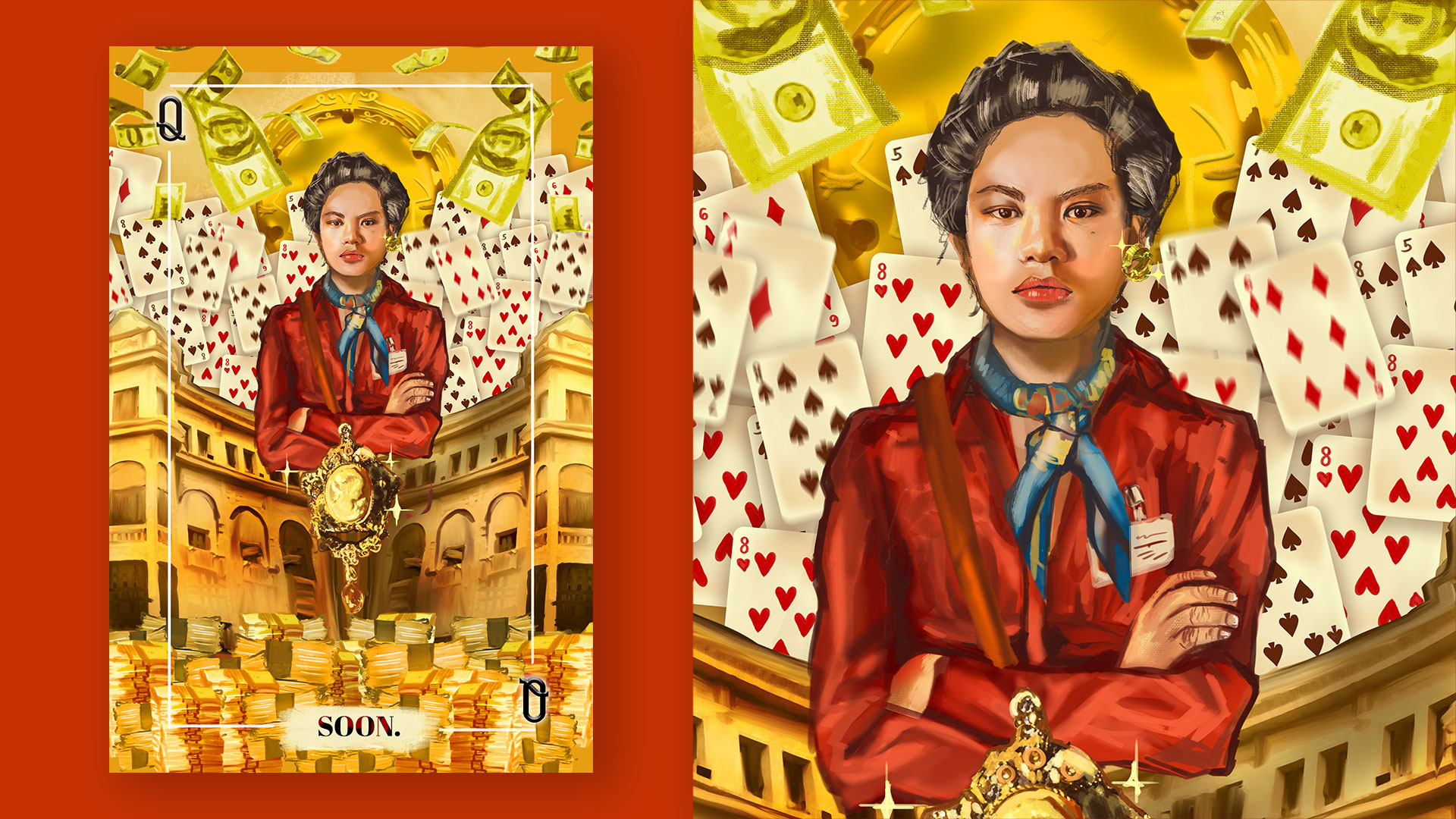 The teaser poster for Golden that I have illustrated.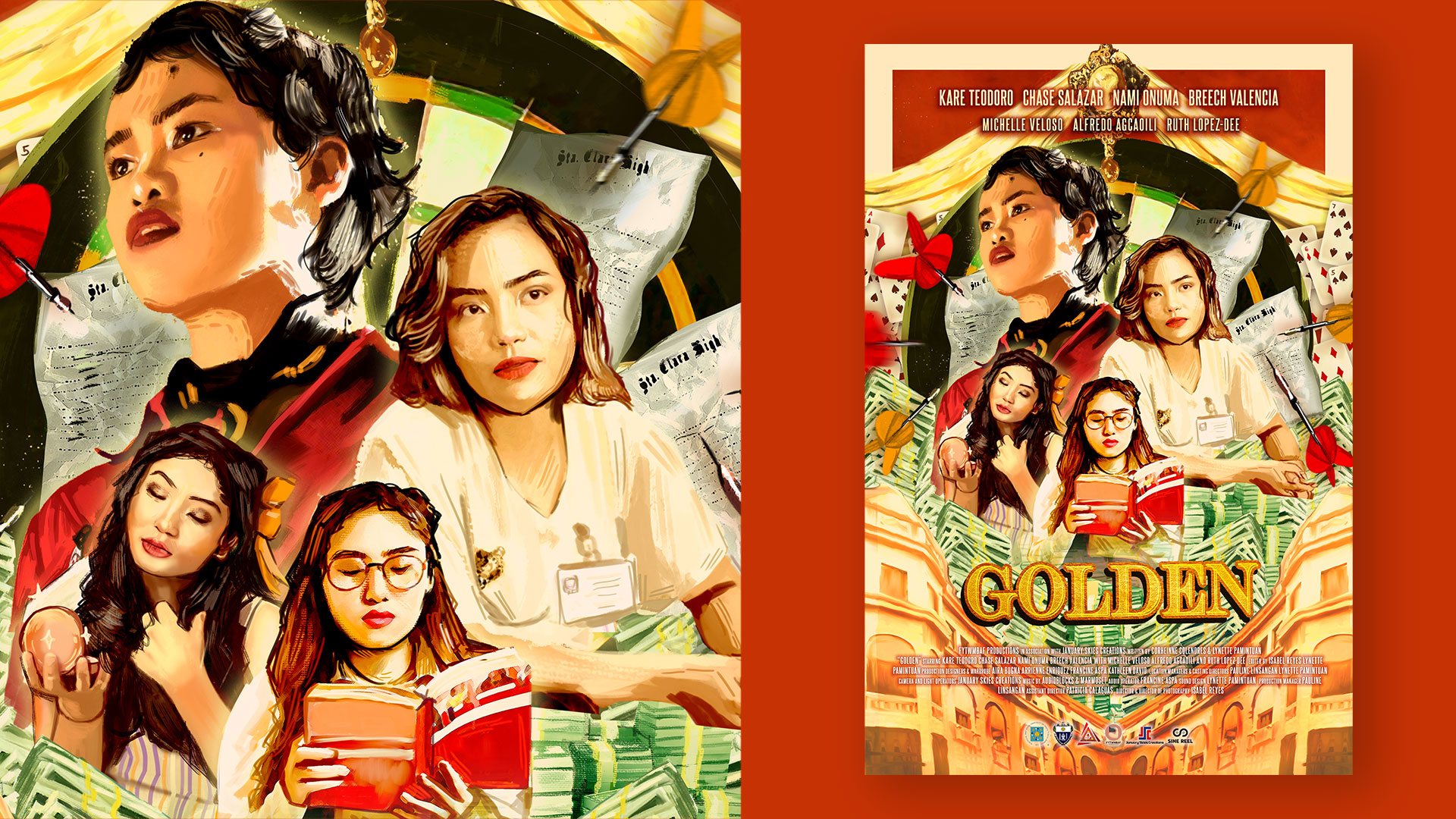 The final poster containing the cast and crew of the film, as well as the needed logos.