Payless PH Social Media Content
Payless PH is a specialty family footwear retailer that originated in the United States. 
This project is one of my main tasks as the brand's in-house graphic designer. I collaborated with the marketing team about the social media content for the brand's promos and engagements.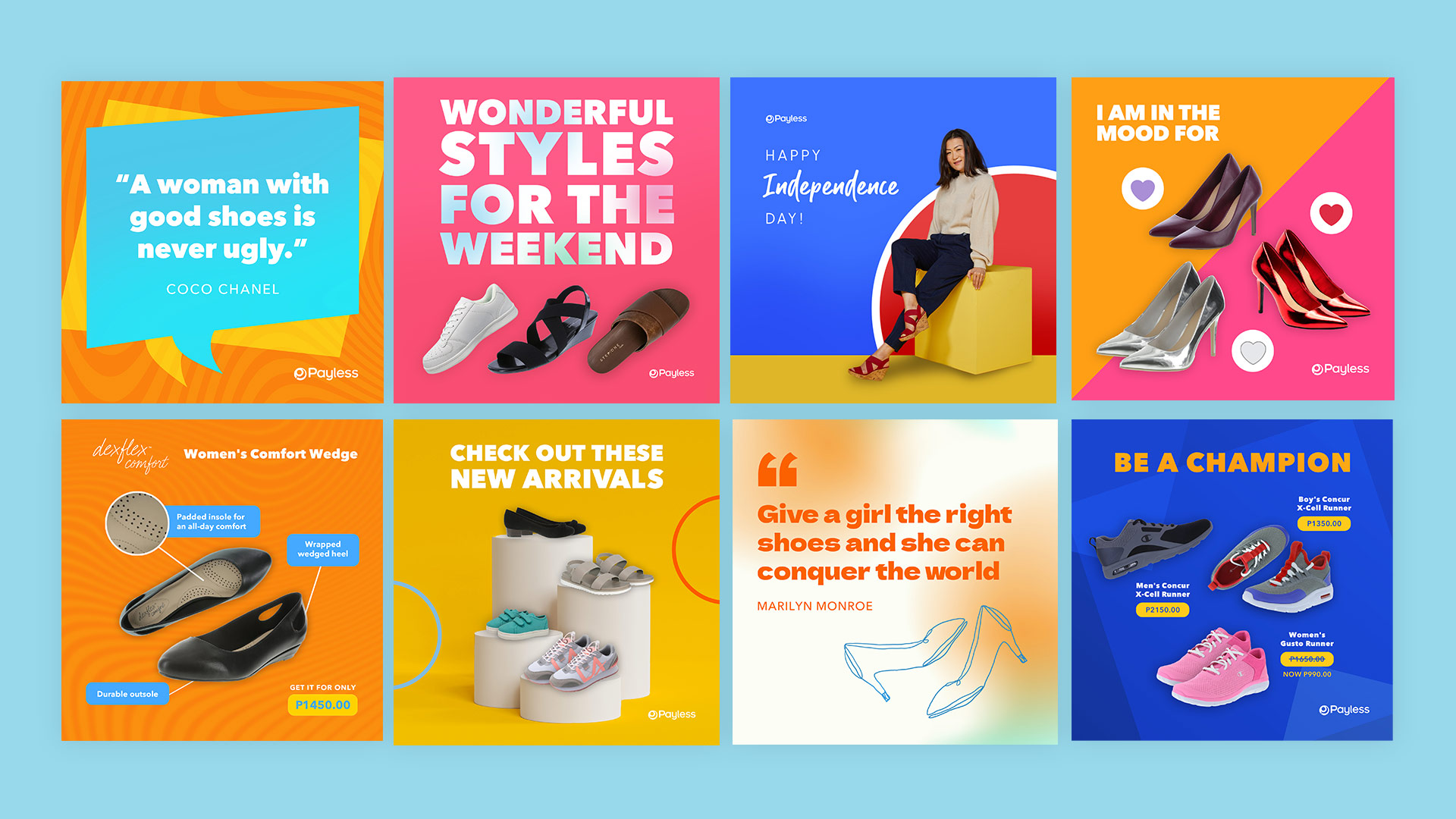 To make the brand's socials not look monotonous, I was tasked by the marketing team to make standard templates for the brand's engagement content. I am in charge of the brand's scheduled posts about new arrivals, style features, product catalogues, quotes, and testimonials.
I was tasked to create daily, weekly, and monthly social media layouts that are used by Payless Shoesource PH for their posts. The promo layouts are based on the seasons, events, and holidays of the Philippines.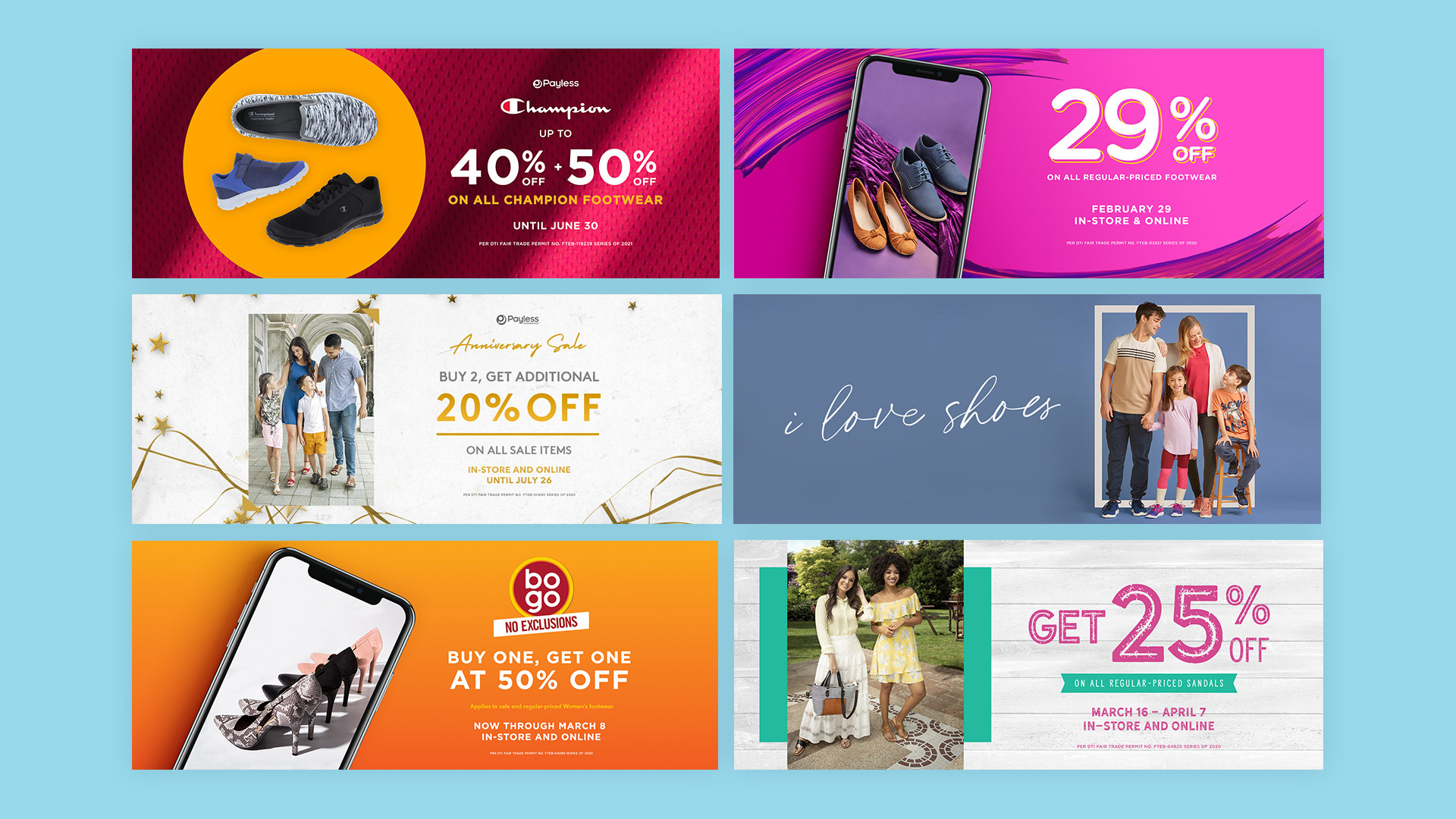 Aside from the main promo and brand engagement posts, I am also in charge with the brand's FB cover photos. The cover photos are in-line with Payless PH's seasonal promos.