I illustrated Jikamarie's single art for her song, Kislap. This was a collaboration work between her label, Warner Music PH, and Lunchbox. I've also worked with their lyric video, promo scheduler, and gig poster for the launch of their single. 
They wanted to have the album art look animated based from her concept, her doing the "Bungo" graffiti with the word Kislap. Bungo is the skull angel in the art, and she is known for placing it in few of her music videos.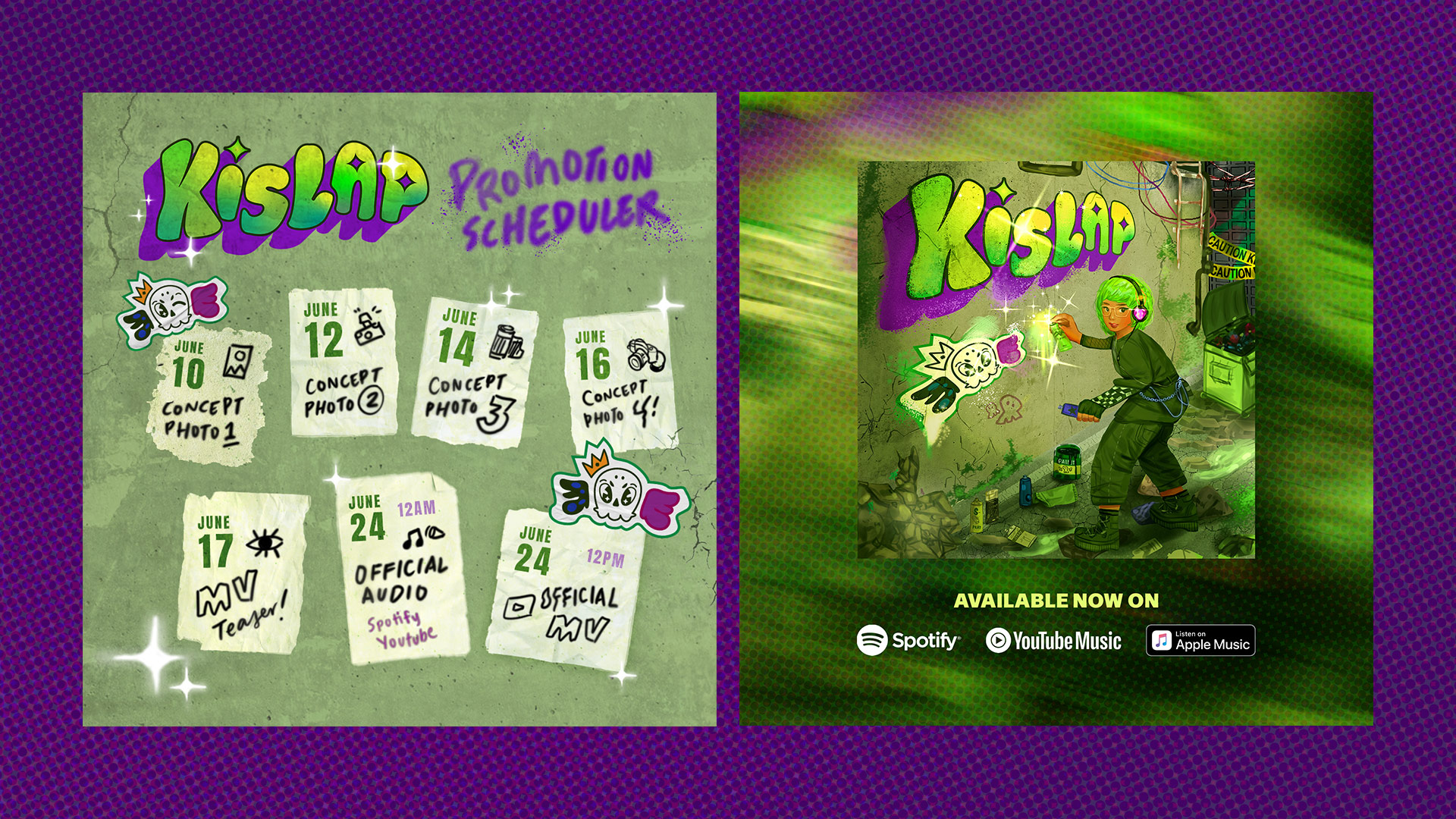 Here is the promotion scheduler and the promo of the album art posted on Jikamarie's Facebook, Twitter, and YouTube.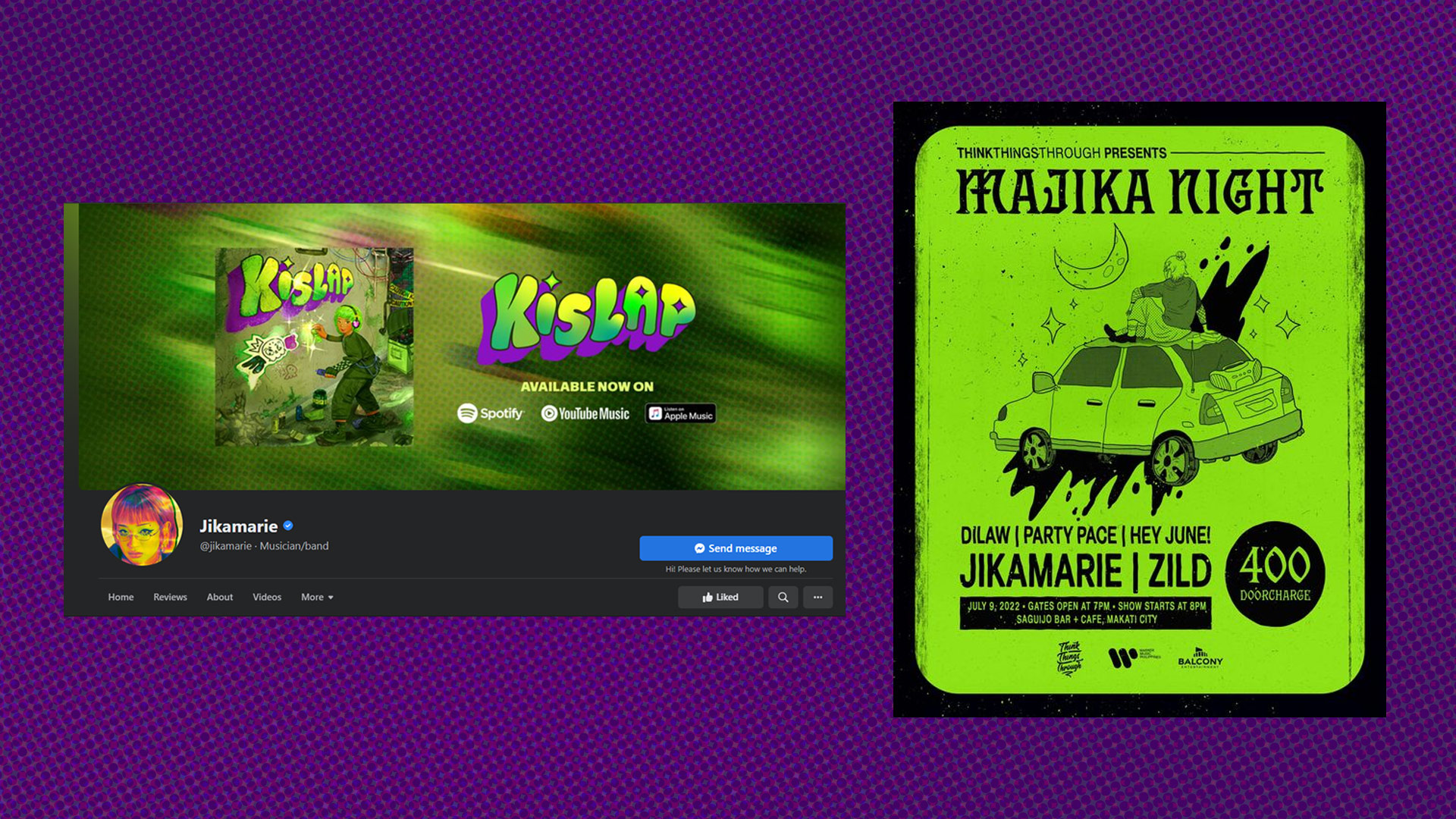 Actual screenshot of the promo FB cover of the single and the gig poster I also made during the period of the single's launch. I made the gig poster look like the posters from the late 90s-early 2000s DIY gig posters that were photocopied on colored papers.
I also made the lyric video of the single, which was inspired by stop-motion animated magazine cutouts. 
You can listen their song on Spotify
 and congrats to her 85,000 milestone listeners of this single. I'm so honored to have the chance to work with her.
Since the theme of the art was graffiti, I took inspiration from Jet Set Radio. It's one of my favorite games ever.
I made the Kislap graffiti by hand in line with my inspirations of the in-game tags of the characters of the game. Some fans of the musician noticed that it was kind of "Subway Surfer" -ish but that was a coincidence since Jet Set Radio was my main inspiration. The major colors of the art were purple and green because it's the main colors of Jikamarie's branding and persona.